BTS Member Suga Breaks Record For Korean Solo Artists With "D-2"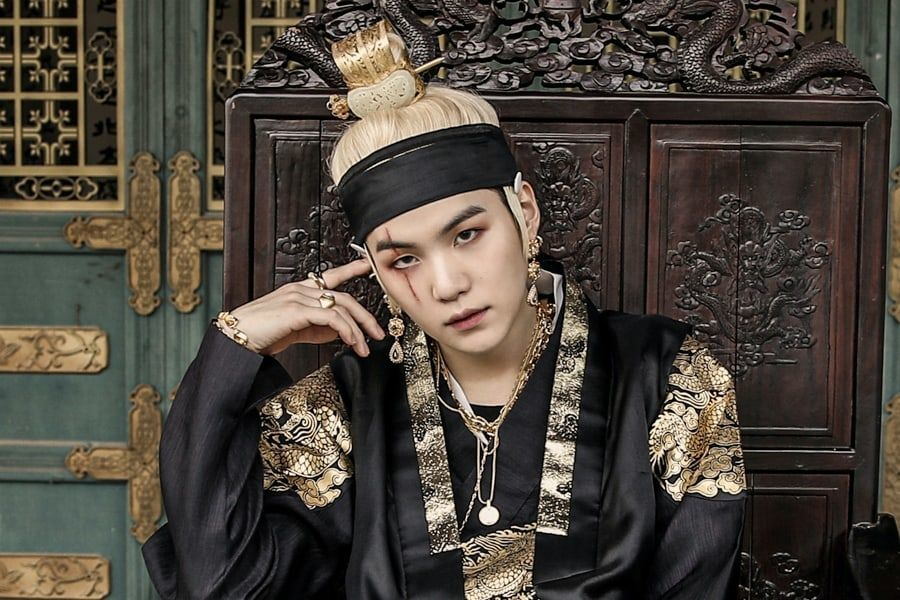 Under his rapper name Agust D, BTS member Suga released his latest solo album "D-2" on May 22. Suga won the iTunes charts of more than 80 countries with the latest mixtape and made more lists on the UK official rankings. Later, it is now the first Korean solo singer to make two Billboard lists at the same time.
  On June 1st (local time), the official account of Billboard Charts Twitter is displayed on the list updated this week on June 6th, "D-2" will be ranked 11th on Billboard 200, and the main song Daechwita Will be ranked 76th in Billboard Hot 100.
This is the first time that a Korean solo artist has been ranked on both lists at the same time, and Suga also achieved the highest ranking record for Korean solo artists by virtue of being ranked 11th on the Billboard 200. This record was also before Obtained by "momo" released by BTS member RM on October 26, 2018. Before RM won this ranking, another member of BTS, J-Hope, created "Hope World" which also achieved the 38th achievement of Billboard 200 ranking.
The Billboard 200 is calculated based on physical album sales, streaming equivalent albums (streaming numbers converted into album sales numbers), and track equivalent albums (track download numbers converted into album sales numbers).
BTS Suga's new album "D-2" after its release on May 22,The album immediately climbed to number one on the iTunes "Best Album" chart in 80 countries and regions, including the United States, Canada, France, Sweden, Japan, and Peru.
  Suga's "D-2" also set a record on the UK's official album chart, ranking seventh. The theme song "Daechwita" is also ranked in the official singles chart, ranking 68th.
Congratulations to Suga!