Payment methods
Paypal
PayPal is the easiest way to make payments online. Once you have finished adding products to your shopping cart and are ready to complete your transaction, you may click on the "PayPal" button. You will be redirected to the PayPal website. Be sure to fill in correct details for fast & hassle-free payment processing
Can I make payment with PayPal without a PayPal account?
PayPal can be used to purchase items by Credit Card (Visa, MasterCard, Discover, and American Express), Debit Card, or E-check (i.e. using your regular Bank Account).
Once you are redirected to the Paypal website, select "Pay with Debit/Credit card" button to proceed the payment.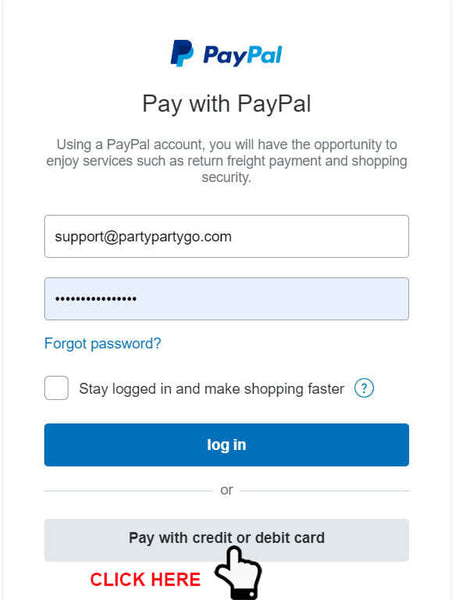 ** Sometimes it is shown as 'Create an account' or 'Sign up' , click it and you will still be redirected to Credit/Debit card option without needing a PayPal account **